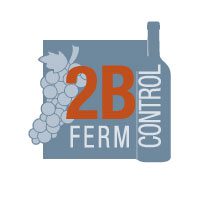 FermControl YEAST NUTRITION
The 4-in-1 solution for an optimal fermentation
FermControl is an one of a kind yeast nutrient. It's a 4-in-1 solution that fulfills all your yeasts needs during fermentation. Using ONLY FermControl will maximise the potential of your wine, providing natural fruit expression, brighter acidity and freshness, better longterm stability and no reductive off-flavours. It truly is unique.
FermControl BIO is produced using certified organic ingredients and is compliant with the organic regulation EC 834/2007 and 889/2008.

CAUTION!
Do NOT use other yeast nutrient, yeast rehydration nutrient, yeast supplement products or DAP* in conjunction with FermControl. THEY ARE NOT NECESSARY.
FERMCONTROL IS A ONE POUCH SOLUTION developed to cover ALL requirements for ALL fermentations.
*DAP maybe required in low YAN conditions.