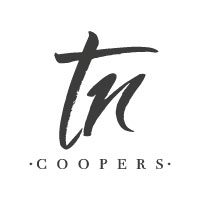 Barrel Alternatives
The Barrel Reinvented
Toneleria Nacional is a world leader in the production of premium oak products and provides winemakers several "oak alternative" options, over two ranges, to enable different price points and wine styles to be met without compromising wine quality.
Perfect integration, elegant aromatic contribution, great texture and support, fine tannin evolution, without green or bitter characters are all common descriptors of our oak alternatives.
TOASTING
WHAT MAKES US DIFFERENT
The goal of toasting is to induce molecular changes in the composition of the wood through heat, releasing aromas and flavours that enhance a wine.
At TN Coopers, thanks to our R&D program, we understand toasting as the most critical and crucial stage in the creation of oak products with character. As such, we developed an exclusive and patented convection toasting technique. We toast in a hermetic, specially designed convection oven, which allows for a slow, smooth toasting with unprecedented penetration.
The main difference with direct flame toasting is that our convection toasting process is controlled by an exclusive software that predicts with certainty the results of the toasting in terms of aromas and flavours.
This patented software, which controls and registers the temperatures at which the hot air circulates through the convection oven, is a key feature, as it allows us to establish different toasting profiles with repeatability and accuracy, offering the all important consistency to our customers.
Acacia, Cherry & Lenga – NEW
New oak type available now. MOQ apply. Talk to your Kauri representative for more information.
Long Convection Toasting – Ambrosia
Our Long Convection Toasting (4 hours) provides excellent aromatic and tannin impact, filling out the mid-palate and giving structure and power. The toasting profile depends on your desires – from sweeter characters to more intense.
Sweet Toast
Characterised by its enhanced sweetness and fruitiness, with notes of vanilla, white chocolate, grilled nuts and caramel. The wines persist in the mouth; tannins are soft, sweet and silky.
Complex Toast
Generates a complex expression of mocha and notes of caramel, toffee, chocolate and vanilla. On the palate the wines have excellent volume and structure, with a long and evolving finish.
Intense Toast
Recognised by its enhanced spiciness, notes of coffee, dark chocolate, toasted bread, smoke and bacon. On the palate – the entry is sweet, soft, intense and persistent, with a long finish that evokes toasting flavours.
Traditional Convection Toasting – Odyse
Our Traditional Convection Toasting (2 hours) is well known and highly regarded around the world. Using traditional toasting profiles familiar to winemakers, it provides excellent oak support while respecting the varietal and aromatic characters of the wine.
Medium Toast
Gives excellent background oak structure, supporting the fruit while offering subtle notes of vanilla and perfumed oak.
Medium Plus Toast
Increased sweetness and toast characters, with more mid-palate richness and a softer tannin evolution.