THE POWER OF NATURE
2B FermControl
PURITY and SUSTAINABILITY
Natural, allergen free and powerful!
Since our inception in 1996, 2B FermControl has focused on alternative and naturally derived fermentation products for quality winemaking. This applies to all wines, both certified organic and non-certified. We produce our fermentation products with natural raw materials from organic certified agriculture. They are free from chemical aids, hidden emulsifiers or preservatives. Natural, allergen free, efficacious and superior organoleptic benefits – ultimately producing better wines for the consumer.
The specialist for fermentation technology
2B FermControl is exclusively focused on providing products for wine production. We specialise in development of active yeast, yeast supplements, yeast derivatives and also MLF starter cultures in certified organic quality. Our products offer lots of qualitative advantages which are desired by winemakers worldwide.
Our focus is on an optimal sensory and quality for all wines
2B is completely independent from other manufacturers and exclusively offers products from our own research and development. For our products we only use EC/USDA organic-certified raw materials without any compromises in functionality or safety in the application. This makes 2B products completely different and unique to the market.
As a family owned business, 2B stands for true reliability for our customers and commercial partners. Company owner Carsten Heinemeyer, who has more than 25 years of experience in winemaking as well as research and development of oenological products, founded 2B FermControl in 2003.
Kauri are the only supplier in the market offering a complete range of natural and organic winemaking inputs.
Our products are developed and produced by 2B FermControl, an independent German company who focuses on high quality products for premium wine with an organic approach to selection and sourcing, and production without the use of harsh petro-chemicals and synthetic substances.
Together our mission is to provide you with useful tools to enable you to see the full potential of your vineyard – it's about unlocking natural fruit expression through encouraging yeasts, both wild and inoculated, to utilise the naturally occuring amino acids that are locked up in your juice. Increasing the uptake of these native amino acids, whether by way of VitiFerm BIO yeast inoculation or supplementing yeasts with FermControl or FermControl BIO, will maximise this utilisation. This will not only provide real and natural fruit expression but will provide many added benefits such as eliminating sulphide production, reducing and eliminating copper use and increasing the ageing potential of your wine.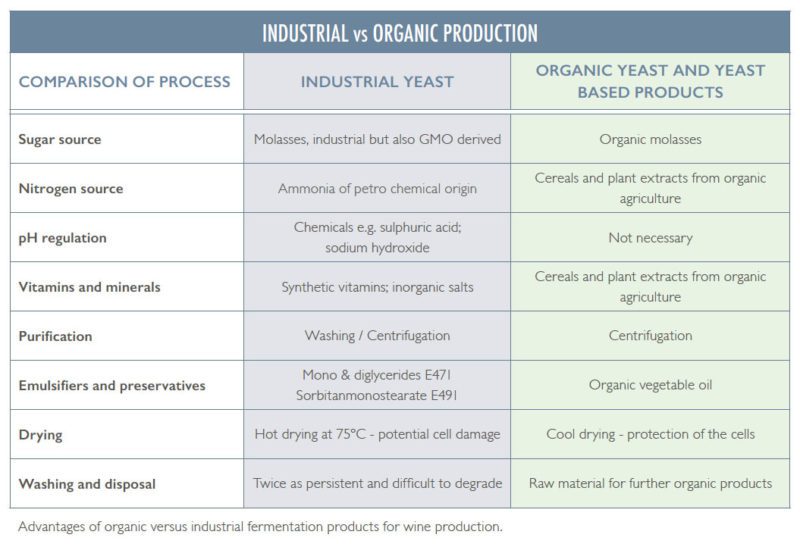 Around the world today, the use of natural, organic-certified products is considered a must for the production of high quality wines.