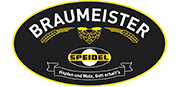 The Fermentation Egg is perfect for the fermentation of wine, beer and cider. It is made of food safe polyethylene. The smooth inner surface is very easy to clean.
Fans and devotees of the fermentation egg confirm that during fermentation process and maturation the yeast maintains in suspension longer, therefore increasing complexity.
The idea of fermentation, or ageing, in the egg shaped vessel relates back to ancient methods but with new materials. Since ancient times, beer has been placed for resting into egg-formed amphoras. Recently there have been successful products for wine in egg-formed fermentation vessels made of concrete, wood and stainless steel – and now Speidel has developed the fermentation egg made of food-safe polyethylene.
Includes 2 x Stainless steel ball valves and airlock
Tightening lid with cap
Note – Wheel base NOT INCLUDED (optional extra)
---
Stock available Feb 2021