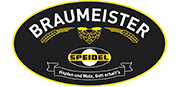 Single kettle fully automatic brewing system
New Features Include:
Built in cooling jacket, (no need for cooling coils)
More programmable hop additions & recipe naming functions
Increased software updates & brewing programs for control & monitoring
Additional tap at rear bottom of kettle for complete draining, and easy cleaning
"Braumeister continues to make advances in technology leaving all the other home brew systems behind"
The fully automatic control system brews with pre-set or your own individual recipes. The time and temperature are precisely maintained through all brewing phases. In contrast to the cumbersome equipment of some other hobby brewers, the Braumeister does not need to be stirred all the time. Thanks to the patented malt pipe technology, the wort is circulated gently and conveniently. Nothing can burn on and nothing needs to be racked or transferred during the brewing phases.
IMPORTANT: Backorder is paid immediately through credit card. A Kauri representative will contact you to confirm delivery timing.
Freight is included nationwide.