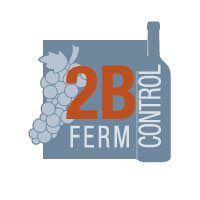 ClearUp BIO YEAST CELL WALLS
Fining aid for juice & wine
ClearUp BIO is a novel, highly purified organic yeast cell wall preparation. Due to its significantly higher content of lipids it has multiple properties which are desirable for modern winemaking. Among those is the superior removal of negative phenolics, replacing PVPP, casein and silica based fining aids; the absorption and removal of negative sensory characters from diseased fruit, stressed ferments and spoilage organisms; and helping prevent stuck or sluggish fermentations… and much more! Vegan friendly. Certified organic.
Ingredients
ClearUp BIO is a purified yeast cell wall preparation and compliant with the organic regulation EC 834/2007 and 889/2008.
All components are GMO-free and compliant with food grade standards.

Practical Application
ClearUp BIO can be applied to all musts and young wines. It can also be applied in fermentation of sugar or fruit juice concentrates. For all applications it is important to ensure that ClearUp BIO is well suspended and well distributed in the young wine.
Instructions for Use
Suspend the recommended dose of ClearUp BIO completely in wine/juice.
Use 10L of wine/juice per 1kg of ClearUp BIO.
When added in wine/juice, make sure the suspension is well mixed into the tank, e.g. by pumping.
The contact time should be minimum 2 hours to maximum 48 hours to allow sufficient reaction time.
Remove ClearUp BIO by filtration or racking after sedimentation.
Refer to Application Advice for more detailed application depending on use.
Dosage
| Application | Dosage |
| --- | --- |
| For fining of juice and wine | 10-40g/hL |
| Sluggish or stuck fermentations | 20-40g/hL |
| To absorb off-flavours and odour defects | 10-40g/hL |
| For highly clarified juice | 10-20g/hL |
| Other applications | To be defined after own tests |
Trial Example: Low NTU Juice
ClearUp BIO can be used to increase the inner surface in heavily pre-clarified musts, which will result in better yeast dynamics and higher final fermentation gravity in sugar-rich juices. The graph shows the effect on the yeast dynamics in a white Burgundy from 2011. With ClearUp BIO the NTU value is increased to 65 NTU. It is evident that the fermentation process is more reliable and healthier compared to the control.